BEC (Business English Certificate)
Our main profile is preparing our students to all levels of the Cambridge Business English Certificate (BEC) examination. We have been doing this with great success for several years.

The Cambridge ESOL (English for Speakers of Other Languages) language exams are acknowledged all over the world and speak of a high level of English language knowledge.
We do consider them certificates of high value in the business sector therefore we pay special attention when preparing our students for these language exams.
The Cambridge ESOL exams are linked to the Common European Framework of Reference for Languages using six levels.
The system of the exams are clearly described in the provided table: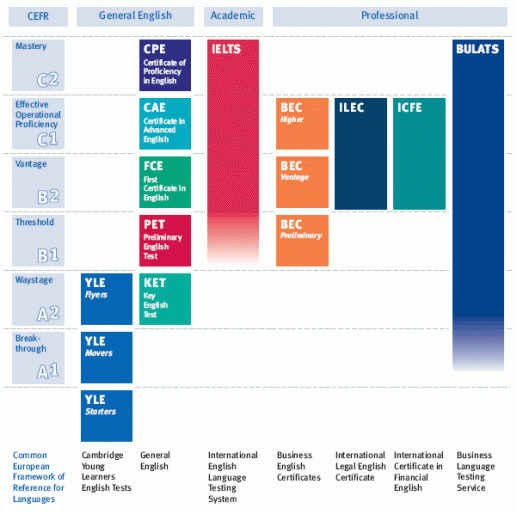 Clicking on the useful links menu on our website further information can be found, and students preparing for BEC exam may find online materials.