Teacher of English language, Budapest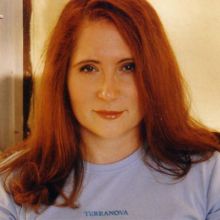 "Every individual has a place to fill in this world. And it is important in some respect whether he chooses to be so or not." (Nathaniel Hawthorne)
This quotation was given to me by my high-school English teacher on the last occasion we met. She was a great teacher and I think she knew me more than I did myself. Yes, every person has a place to fill in the world and I have found my place.
I am a teacher and I am proud of it because I am able to pass my knowledge to others.
This is important. I love teaching and enjoy every minute of it. It is great to see when the pieces of the puzzle fall into their logical places.