Translator, Interpreter and Teacher of English language, Budapest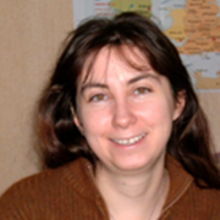 Kilenc éve tartok céges nyelvtanfolyamokat általános angolból és nyolc éve tanítok üzleti angolt, prezentáció-, írás- és tárgyalástechnikát a University of Hertfordshire budapesti tagozatán.
Csoportjaim között a kezdőtől a felsőfokig minden szint megtalálható, diákjaim főleg felnőttek 20 és 60 év között. Fontos számomra az emberek közötti kommunikáció segítése. Munkám során a konkrét nyelvtudás átadásán kívül igyekszem mindig az embert látni, a személyiséget megismerni.
A nyelvtanítás mellett fordítási, tolmácsolási munkát is végzek.