Translator, Interpreter and Teacher of German, Dutch and English languages, Szeged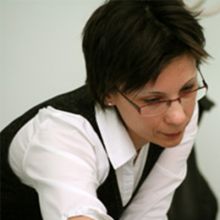 Tíz éve tanítok nyelveket (német, holland, angol), és igyekszem minél kreatívabb és motiválóbb lenni, hogy meg tudjak felelni a diákok, és saját elvárásaimnak is.
Tanítottam gyerekeket középiskolában, nyári nyelvi táborban, az elmúlt hat évben pedig a felnőttoktatásban tartok egyéni és kiscsoportos képzéseket, jellemzően kihelyezett céges nyelvtanfolyamokon.
Két éve elsősorban gazdasági angol szaknyelv oktatásával foglalkozom, öt éve szereztem meg a tolmács-fordítói végzettséget, és folyamatosan fordítok, tolmácsolok szaknyelvi szövegeket különböző fordítóirodáknak és cégeknek.