Teacher of English language, Budapest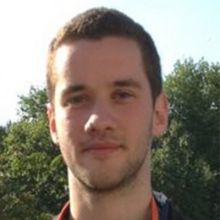 As one of the fresh faces, I represent the younger generation of teachers at our language school.
My training in linguistics along with my personal experience offers me a valuable insight into the process of language learning, which helps me to provide my students with professional help for developing their English language skills.
I am committed to a personal approach to teaching by establishing a friendly relationship with students and tailoring the lessons to their individual needs and requirements as much as possible.
My main goal is to enable students to access the abundance of information, culture and entertainment available in English and to share with them the knowledge of the language that has enriched my life.