Translator, Interpreter and Teacher of Italian and Spanish languages, Budapest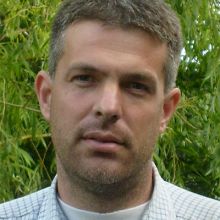 Matolcsi Balázs vagyok, a szegedi József Attila Tudományegyetem Bölcsészettudományi Karán végeztem, 1992 óta tanítok olasz és spanyol nyelvet, különböző nyelviskolákban és gimnáziumokban.
1998 óta vagyok a Dialog Nyelviskola munkatársa, tanárként, fordítóként, tolmácsként. 2002-ben a Budapesti Gazdasági Főiskolán nemzetközi kommunikáció szakon közgazdász diplomát szereztem, azóta olasz üzleti nyelvet is tanítok.
Műfordítóként is tevékenykedem, a kortárs olasz és spanyol nyelvű prózát ültetem át magyarra, az Európa, a Noran és a Napkút könyvkiadóknak dolgozom. Munkámban a maximális pontosság, elhivatottság és empátiakészség jellemez.
A tanítást életpályának, kihívásnak, szenvedélynek élem meg.